CH Equine Boarding in Colorado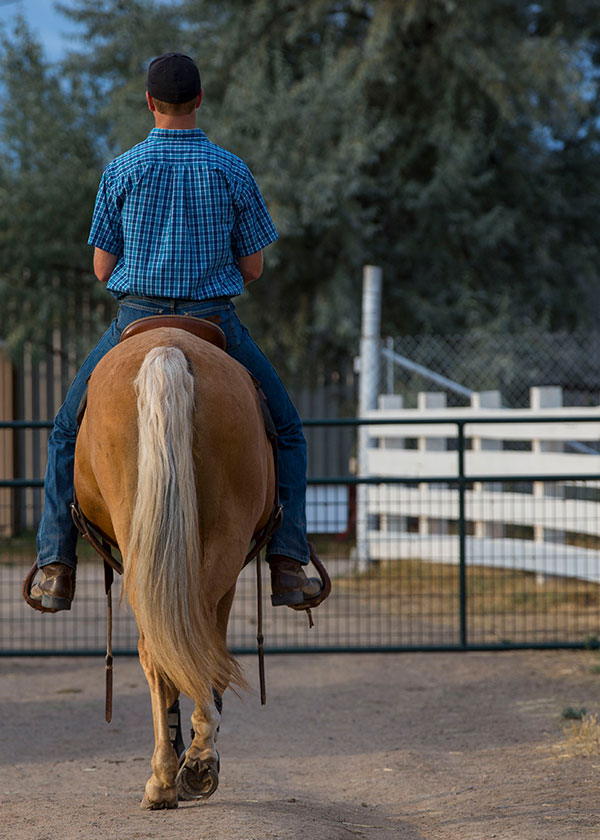 CH Equine offers much more than just boarding. The care and comfort of your horse is of paramount importance to us.  All boarders have access to the entire 33 acre facility which includes the arenas, the grounds, the incredible mountain views and our small friendly atmosphere. We provide full service care at our facility. We can customize feedings to meet your horse's needs. We also feed owner provided grain and/or supplements up to twice daily with your horse's regular feeding. Paddocks are cleaned 5 days per week weather permitting. 
CH Equine is a family-friendly environment and we encourage you to visit often. We have social events, monthly clinics throughout the year, private, semi-private & group lessons and training options available if you feel you or your horse could use a refresher or are looking to advance.  We know both you and your horse will love boarding at CH Equine.
Our 10 stall barn provides many more amenities for you and your horse's comfort. The barn includes, heated wash racks, heated waterers, 5 cross-ties for grooming/tacking, 12ft X 35ft secured tack room for boarders, lounge with viewing room into our indoor arena, and indoor restrooms. The stalls are 12ft X 12ft and have a 12ft X 30ft run. Stall doors have yolk openings so your horse can peer out into the alleyway.  Salt block and shavings are provided.  Stalled horses are provided turn-out five days per week to a 20ft X 70ft paddock with a shelter.
Please contact us for boarding availability or to schedule a tour of our facility. Please note that tours are by appointment only. Thank you!
Monthly Board Options:
20ft X 50ft Paddock with shelter starting at $425
12ft X 12ft Stall with 30ft run starting at $625
Facility Amenities for Boarders Include
Well Lit Indoor Arena 75ft X 160ft
Outdoor Arena 120ft X 200ft
Round Pen 75ft
Lunge Ring 60ft
Large Galloping Area
On Property Trail Riding
Small Friendly Environment
Individualized Feeding Schedules
Owner's Live On-site
Hay Stored Indoors
Free Fed Grass Hay (additional fee for this option)
Special Boarding Add On Options:
Blanketing less than 25 degrees/inclement weather $35 per month
Custom Daily Blanketing $45 per month
Blanketing Per Time $5
Exercise Ride / Lunge / Work In Hand by Cody Harrison $65 per time
Assistance with Veterinarian or Farrier appointments $20 per incident
Note: There will be an additional fee for horses requiring more than 8 flakes grass/alfalfa per day.  We require all boarders to participate in a minimum of one weekly lesson. 
We also offer lessons and training services for our boarders for a separate fee.
Follow us on Facebook.