Clinics
CH Equine clinics are a fun and exciting way to improve you and your horse's education.  They are great motivation as well.  Topics for clinics are endless but always have a focus on lightness and ease.  With Cody's way of instructing, maneuvers such as lead changes, stops, lateral movements, collection, lightness and more become easy to understand.  Cody Harrison does a wonderful job with assessing the individual needs of both horse and rider.  Clinic topics are thoroughly discussed so that everyone has a clear picture of what to do and what is expected.  Though there may be various levels of riders and horses at a clinic they are all instructed to their individual abilities, confidence, and knowledge base.
Clinics are an important part of instruction and are a great way to work on some of the concepts that are hard to grasp in a weekly lesson.  The length of focused time along with the guidance of Cody make for a successful environment to learn and progress in.  A clinic rider will always leave the clinic knowing what to work on to keep improving after the clinic is over.  This makes it so that in the next clinic they will get to work on something new!
Clinic riders will need to have their own horse and will need to have a controlled walk, trot.  Clinics typically start at 9am and end between 3-4pm daily.  There are two short 10 minute water/bathroom breaks and a 1-1 ½ hour lunch break which includes Q&A.
CH Equine Training Facility Clinic Fee:
One Day $165 | Two Day $310 | Three Day $455
Ask about our Bring a Buddy Discount for new clients! Lunch Included. 
Auditor welcome! $10 per day for CH Equine Clinics by Cody Harrison
Scroll down for the 2017 Clinic Schedule.
Clinic Hosting
Can't come to our barn for a clinic?   No problem…
Inquire about hosting a clinic at your barn today!  Call or e-mail Carrie Harrison at (720) 312-9139 or Info@CH-Equine.com
HOSTING BENEFITS
Hosting a clinic will help promote you and your facility
Host/Hostess rides for free
Charge stall fees for riders hauling in
Charge auditing fees
Auditing also attract new clients
Provide lunch for additional income
Rider education creates a safer and more relaxing barn environment
Motivate & re-engage existing clients to be more active
Builds relationships between riders strengthening your barn community
CH Equine will list your clinic in their website and Facebook
And MORE
HOSTING REQUIREMENTS FOR A CLINIC
Arena with good footing
Arena large enough to hold the desired group of riders
Wireless microphone
Area for everyone to eat lunch together
View our Clinic Dates for a current schedule of our horse training clinics.
Rocky Mountain Horse Expo 2017
The 2017 Rocky Mountain Horse Expo has come and gone.  Thank you to everyone who stopped by our booth and who watched Cody Harrison's presentations. See you next year!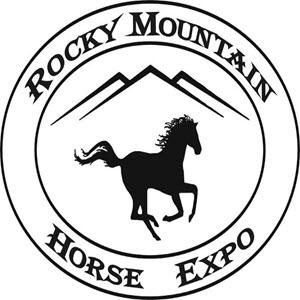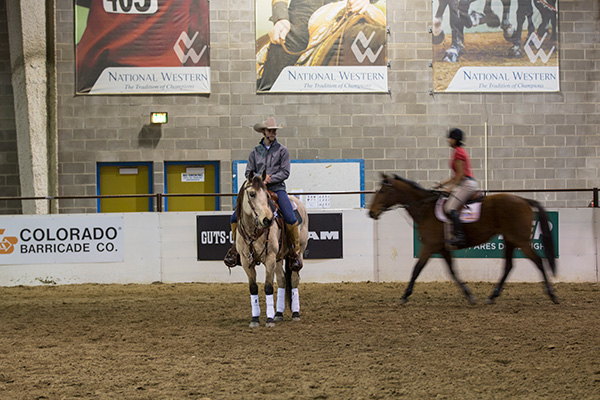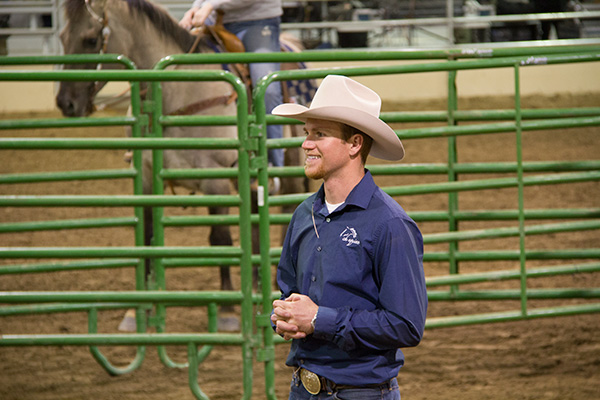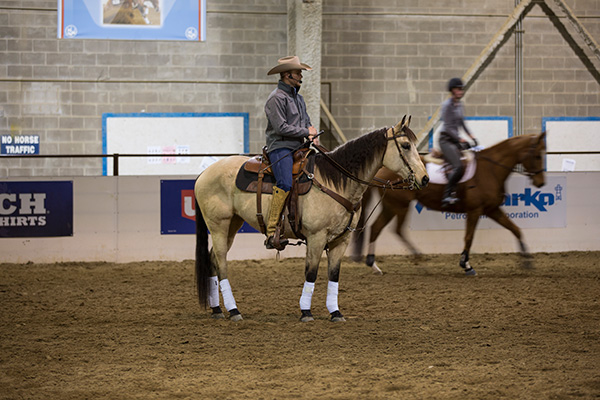 April 16th | Cody Harrison Cavalletti Clinic
May 6th & 7th | Cody Harrison Create & Handle Speed Clinic
May 26, 27th & 28th | Larry Whitesell Gaited Horse Clinic (contact CH Equine for price)
June 11th | Cody Harrison How to Balance Your Horse Clinic
August 19th & 20th | Cody Harrison Lateral Movements Clinic
September 3rd | Cody Harrison Cavalletti Clinic
October 28th & 29th | Cody Harrison Gaited Horse Clinic
November 19th | Cody Harrison Flexion & Collection Clinic
December 3rd | Cody Harrison Winter Work-In-Hand Clinic
Participants will need to provide their own horse.
Call to inquire about availability and fees for overnight stays for your horse and trailer.
Lunch Included.
Each day begins at 9 A.M. and ends between 3-4 P.M.