CH Equine Colorado Horse Training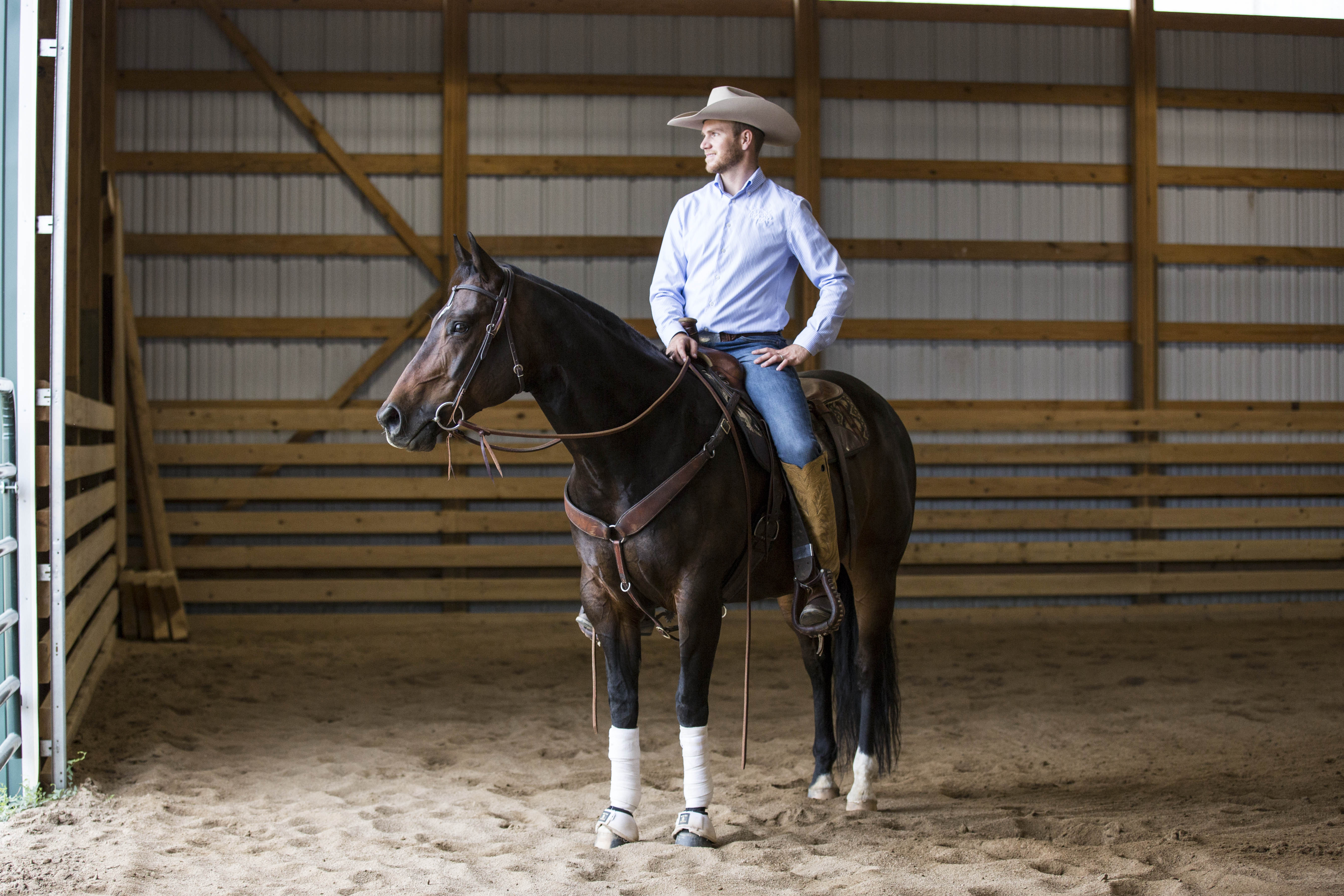 Horse Training with Cody Harrison
At CH Equine, it is of the utmost importance that your horse is sound, happy, and fit.  Whether your horse needs his first ride, re-training, or continued education, we are here to help.
Cody Harrison uses systematic classical training methods that will physically develop your horse and allow him to mentally understand what is being asked of him.  Every horse that comes to CH Equine has his own personalized training program.  This consists of a combination of Lunging, Work-In-Hand (groundwork) and Riding.  The basics are covered thoroughly, which makes advancing to higher levels much easier.  It is important that a horse not only does the maneuvers you ask of him, but also does so in a calm, relaxed manner.  To achieve this, you must take your time teaching the horse so that he understands what is being asked of him, not just reacting to you.
CH Equine will work on developing your horses trust.  After this is accomplished, we can now be the leader your horse is looking for.  The first thing we will teach your horse is consistency at all the gaits.  After that is accomplished, we then work on lateral movements and add more collection and speed, but never exceeding what the horse understands or is capable of performing.
Our goal is for your horse to be calmer, more consistent, more knowledgeable and be in better physical shape than when you brought him to our facility for training.  We care about your horse and his well-being.
Owner's are welcome to come visit their horse whenever they like. Just be sure to schedule an appointment if you would like to watch your horse being worked.
Horses in training, must come to our CH Equine Training Facility which is located at 6505 East 160th Avenue, Brighton, CO 80602.
Monthly Training
Includes:
A minimum of 5 training sessions per week, monthly board which includes quality hay & grain.
We require 3 months minimum training for new horses. Your horse must also be in good health. Overweight horses will not be accepted for training.