About CH Equine & Clinician Cody Harrison
It's Not About Us…It's About You!
Clinician Cody Harrison is here to assist you and your horse through your own individual journey. Regardless of where you currently are in your journey or how far you aspire to go with your equine partner, Cody can help set you up to be successful and show you how to communicate clearly so you and your horse can truly enjoy your partnership.
Each and every horse and rider have their own path to follow in order to reach their goal. When working with Cody through clinics, lessons, training, or our Immersion Program, he will help you find the path that fits you and your horse's needs. Your path will be unlike everyone else. Cody believes that we and our horses are all unique and we should remain as individuals.
Time frames are not important when you learn to enjoy and trust that path you are on rather than trying to rush to complete your goals. It takes time to learn how to communicate with your horse and explain what you are asking, and then give them the time they need to develop and actually learn the exercises. When you take it day by day, month by month you will be surprised at how fast the progress actually comes.
When working with Cody you will learn to truly feel what your horse is doing and how they feel in that moment. How they feel physically, energetically, and emotionally. Cody takes all of these things into consideration for both the horse and its rider.
Discover our Riding Clinics.
Follow us on Facebook.
Cody Harrison – Horse Expos Clinician
Cody travels across the country to speak at equine riding and training expos and is available for booking as a presenter at horse expos or for equestrian clinician demonstrations. 
Clinics at Your Facility
If you have friends who all want to learn more with their horse, why not host a clinic at your horse facility? Cody can travel to your equine facility, nationwide. From Alabama, South Dakota, Tennessee, the Midwest and Florida and the east coast, Cody can come to you! Clinics consist of a group of students working with their own horses to improve their horsemanship knowledge and abilities. Clinics are customized to fit your riding group and your skill levels.
CH Equine Services
Horse Training
Immersion Program
Equine Horse Expo Clinician
Equestrian Clinics In Colorado or at Your Horse Facility Nationwide
Horse Sales
Cody focuses on the individuality of the rider and horse. He works with each rider to find balance physically, mentally and emotionally. Once the person is balanced, they can then focus on shaping the horse. He customizes each work session to create an environment where the rider can be successful. Through experience he's seen that when a rider works with a horse through balanced energy, they discover their own personal strength and remarkable things happen.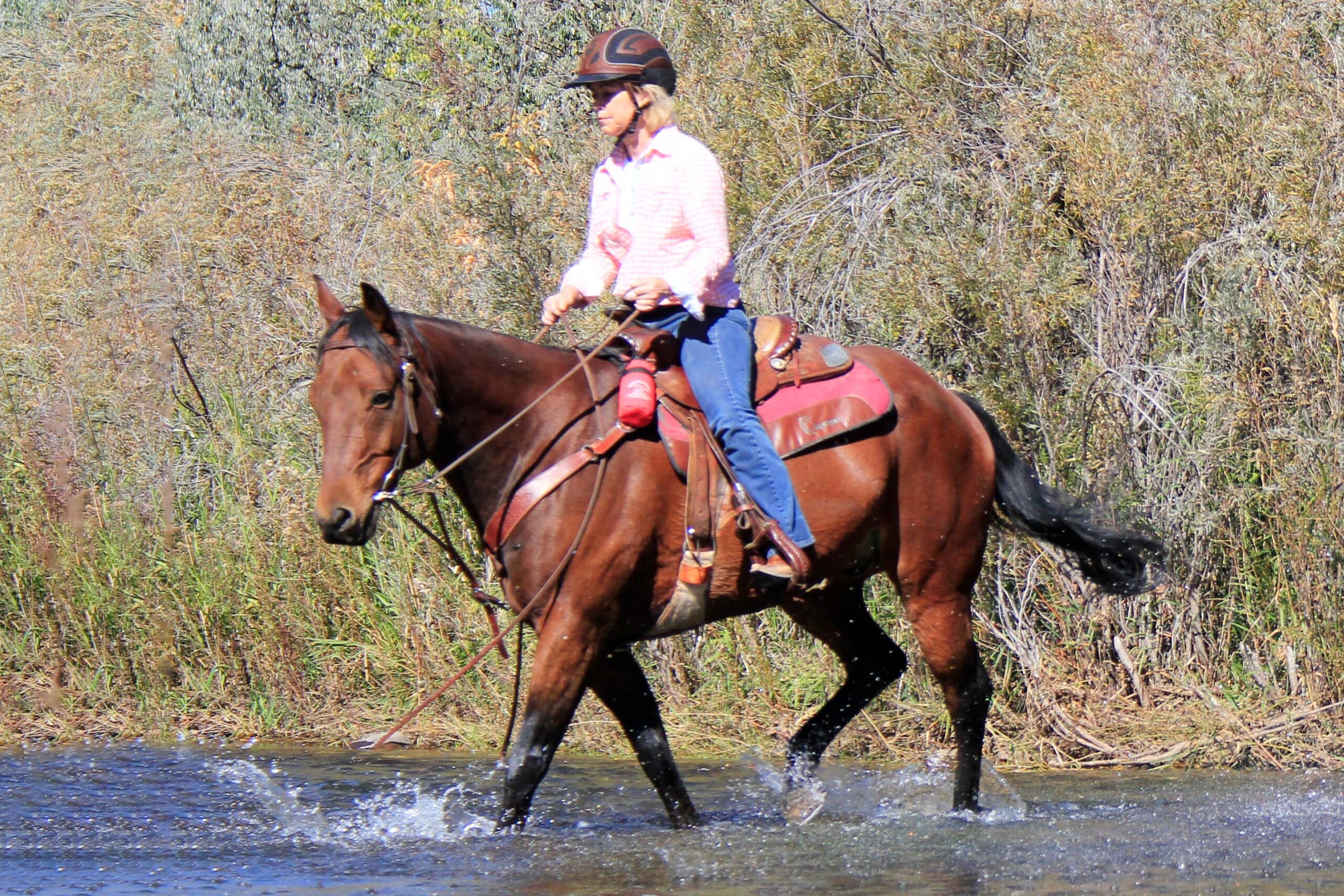 Kathy R.
"I had been an off and on rider for a long time and I thought that I would give riding one last chance to fit more permanently into my life. I started taking lessons from Cody about 3 years ago and – since that time – my passion for horses and riding has been totally renewed and I have a joy of riding that I had not experienced before. I can't say enough about the positive and fulfilling horse and rider relationship that Cody helps his students find. Cody is an expert in both English and Western riding disciplines and shows a patience and understanding that is remarkable. Not only does Cody help with the important technical aspects of riding, including the physical movement and balance of both horse and rider, but I am convinced that he is able to read my mind as well as my horse's! He's helped me be much more sensitive to how my horse is reacting to me and continues to help me make adjustments to my balance and contact that make an immediate positive difference. Cody's sensitivity and patience, combined with his expert riding and training capability, really put him in an elite tier of training professionals.
Cody and his wife, Carrie, have built a beautiful training and boarding facility that fosters a love and respect for horses. They are a great team, hardworking, but always available to help people with whatever assistance is needed. Their love of horses is apparent and contagious – I am always so happy when I am able to spend time at CH Equine. I highly recommend CH Equine to anyone looking to experience the joy and confidence that a positive horse/rider relationship brings!"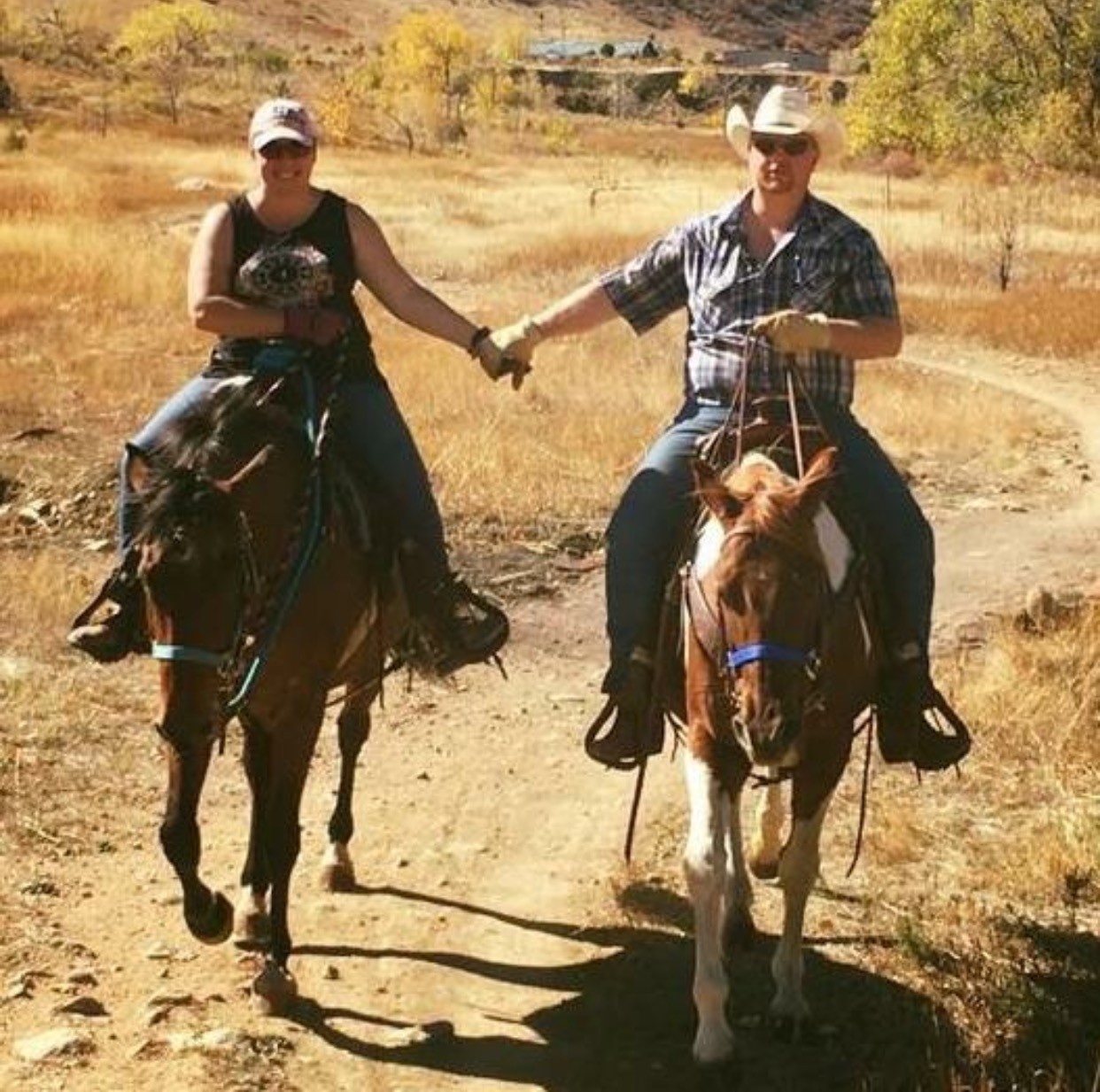 Heather S.
"Cody and Carrie are not only an amazing horsemanship team, they are downright amazing people. I signed up for a clinic with Cody a few months ago. I spoke with Cody on the phone about the gelding I was bringing and he was willing to help me work with him. So fast forward to the morning of the clinic, my husband and I go out and we cannot load the gelding in the trailer. We fought him for an hour. Finally we had to give up, I sent Cody and Carrie a message letting them know what was happening! Usually Cody and Carrie do not do lessons or training away from their facility, so it was very, very nice of them to meet me and my horse where we were not only location wise but training wise. Cody and Carrie brought their trailer to our property and worked with us on loading him into the trailer and by the end of the session he was loading into our two horse straight load trailer. The 2nd time they came out they showed me how to lunge him properly and start getting him in shape! This was in July. It is now October and my husband and I took this gelding and our other horse on a trail two weekends ago and had an amazing ride! On a horse who we considered getting rid of. Because of Cody and Carrie, my confidence in handling him has greatly improved. We have not seen Cody or Carrie since July but we are riding in their November Clinic and I am SO SO excited to show off my little appaloosa gelding and all of the hard work we have put in. Cody and Carrie have both been so patient and kind and willing to help us out. I would recommend them to anyone needing help with their horse!"
Cheryl S.
"In 2012, my husband and I were looking for a new trainer and to buy our first horse. We had not had good experiences with our previous trainers, or the horses we had leased, so we were very skeptical about finding someone we could trust. From the moment we met Cody Harrison, we were impressed with his professionalism, his knowledge base and his strong desire to get to know us and help us achieve our goals. He helped us through the evaluation and purchase of both of our horses. We have been taking lessons from him ever since and we couldn't be more pleased with how we have progressed in our riding skills and our overall horsemanship knowledge! One of the most awesome talents that he has is to run a group lesson or clinic filled with riders of very different skill levels, and to be able to flex his style with each rider. I personally have had a few setbacks with my riding confidence and Cody has done a great job helping me work through my issues and get back to enjoying riding again. We also had the pleasure of boarding our horses at CH Equine for a year before we bought our own horse property. What a great facility with indoor and outdoor arenas, round pens and trail riding on the property. Plus, the horses are well taken care of. Quality hay and alfalfa, and they feed on a 12 hour schedule. The pens are cleaned regularly and the entire property is well cared for. I strongly recommend CH Equine and Cody Harrison to all equestrians!"
Kerri C.
"My family owned a large English riding stable growing up so I have been around the horse industry for the past 40 years and ridden at five English hunter jumper and dressage barns across the country and could not say more nice things about this facility. I was hesitant because I thought it was a Western barn when I looked at pictures on the website, but I have watched Cody Harrison ride and realized, great riding is great riding no matter what the discipline and he is a great dressage rider and trainer. I have learned so much in my lessons and feel like my riding has changed dramatically because I understand why I am doing what I am doing now. He is patient and his demeanor keeps me calm even when my horse is "not so calm", and I am working on bringing my horse back from a prolonged lameness so he is a handful. I am an advanced English rider and have learned so much, he is a great horseman. The facility is well kept and clean and he and his wife Carrie are kind and loving towards the animals, who could ask for more."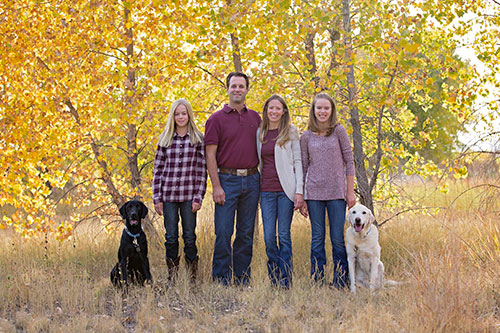 Josh L.
"CH Equine has been a great place for our daughter to advance her riding skills. Cody Harrison brings a lot of positive energy and knowledge to his teaching. Every lesson is challenging but he instructs in a way that builds up and encourages our daughter. We also really appreciate the way he balances the needs of the rider and horse. We value the opportunity to have Cody and Carrie as Equine Industry role models for our kids."