Cody Harrison - Clinician | Trainer | Instructor
Cody Will Help You Achieve Your Riding Goals
Cody's Training Methods Are Gentle & Effective
Offering Training Year Round
Group and Private Lessons & Instruction

Colorado Horse Training | Clinics | Boarding | Riding Lessons
Focusing on the individuality of each rider and horse to improve their relationship,
performance and longevity of health.

CH Equine
Horse Riding & Training Clinics
Our horse training and riding clinics are perfect for any skill level. We will tailor our horse clinics to best meet the needs of our English and/or Western riding participants. Learn Cody Harrison's unique horse training methods to tune up your horse for your next event or learn how to get better control and body movement to take your horse out on the trail.
On-site Horse Clinics – Colorado Area
Cody's on-site horse training clinics are perfect for anyone in the Arvada, Boulder, Brighton, Castle Rock, Colorado Springs, Denver, Lafayette, Longmont, Loveland, Fort Collins & Westminster areas and we have room to board your horse during the clinic. We have on-site training clinics at our barn near Brighton, Colorado which are specifically geared towards riders who want to gain confidence with their horse, improve their horseback riding skills and learn more about how to get lasting horse training results.
Host a Horse Clinic at Your Location – Nationwide Clinics
CH Equine provides customized horse training clinics at your horse facility nationwide. CH Equine's riding & training clinics focus on balance, control, natural communication, getting your horse to understand what you are asking of them and building and keeping your confidence. Our "away" horse clinics are booked in advance through our office and we have affordable rates.
Learn More About
CH Equine
CH Equine is a full service equestrian business that offers everything from weekly & group lessons, clinics, horse boarding & full horse training.
We are in the process of building our facilities!  Please make sure to follow us on Facebook to keep up with all of the exciting happenings.
English & Western Riders Welcome!
Whether you're looking to push your horse to the next level in the dressage ring, sore over higher jumps, perfect the roll back or just have a safer trail horse. You will learn how to get more accomplished in your riding sessions by applying Cody's methods.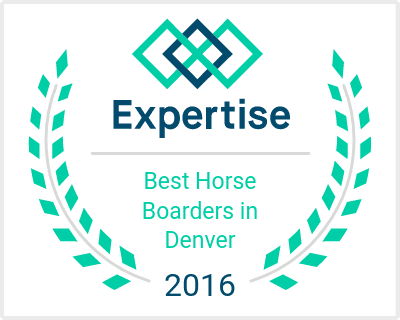 Horse Boarding, Training and Riding Lessons
Located Just North of Denver, Colorado!
Our Boarding Facility Location
CH Equine offers a year round riding facility. Located in Brighton, Colorado, CH Equine is operated by Cody & Carrie Harrison.
Cody specializes in lessons, training and offers clinics nationwide. Contact Cody to learn more about how his methods, his program and his facility can help you achieve your riding and training goals with your horse.
Come experience Cody's lesson methods and learn more about his gentle, yet effective horse training programs. We are easy to get to and have a fun and inviting barn with fun activities planned throughout the year for you to enjoy your precious time with your horse.